Evolution of Games from Real-Life to Online: Scrabble, Poker, Blackjack and Chess
Evolution of Games from Real-Life to Online: Scrabble, Poker, Blackjack and Chess (IMAGE SOURCE: huffpost.com)
Scrabble, Poker, Blackjack, and Chess are games that were once restricted to real life, but have since evolved into two versions: real-life and online. The introduction of the internet and other technologies including artificial intelligence revolutionized games we had been playing for centuries, such as chess.
In the 1970s, board games and card games had new competition with the rise of video games and arcade games. By the end of the 20th Century, the comic book realm was getting into the movie business and video game field. That technological boost might have initially threatened the future of popular board games, but over the long run, the internet allowed these games to thrive.
Our favorite games have evolved over the years and thanks to an internet connection, we do not need someone physically with us to play a board game anymore. The intricacies of the world-wide web and the innovations in gaming software allow us to play chess with friends in different countries, or even play poker against opponents from the other side of the world.
(IMAGE SOURCE: ipadappsreviewer.com)
SCRABBLE
Scrabble is not exactly a game for everyone. You don't have to be a journalist or a famous writer to enjoy Scrabble, but all board games are not as popular as they used to be. The digital revolution and introduction of video games nearly crippled a thriving market. However, we're experiencing a resurgence of board games thanks to the innovations in mobile gaming. When I was a little kid, we had a shelf that was stacked with specific games. Today, your favorite childhood board games are replicated in the form of apps on an iPad or tablet. And better yet, all you need is an internet connection to play against other live players.
Sure, I miss fidgeting the tiles around, but playing mobile versions of Scrabble or Words with Friends is one of the things I love to do in my spare time. It is really a great way to connect with Scrabble-loving friends who live in different cities or countries. You even have the option to play Scrabble in a different language.
(IMAGE SOURCE: gutshotmagazine.com)
BLACKJACK
Blackjack was a game that evolved over the years. Its origins are still unknown and heavily debated. A version of 21 was popular in Europe as early as the 1600s. The game flourished in North America particularly in New Orleans in the 1800s. The modern version of blackjack was legalized in Nevada casinos in 1939. The rise in blackjack's popularity coincided with the casino boom in Las Vegas after World War II.
For over a half of a century, the only place you could play blackjack was inside a land-based casino. Today, that has all changed. You no longer have to fly to Vegas or drive to your local casino if you have a hankering for blackjack. All you have to do is load up your favorite online casino and you can play instantly. No waiting for an open seat. No worrying about playing at stakes above your bankroll. No worrying about annoying gamblers sitting across the table from you. Online blackjack gives you the ability to play your favorite casino game without having to leave the confines of your own home.
For several decades, mathematicians were interested in blackjack. Many of them wrote books and published studies on different aspects of probability and statistics. In the modern digital era, it is much easier to access online libraries and the academic work from blackjack pioneers like Edward O. Thorp, the MIT professor who was also the author of the popular book "Beat the Dealer."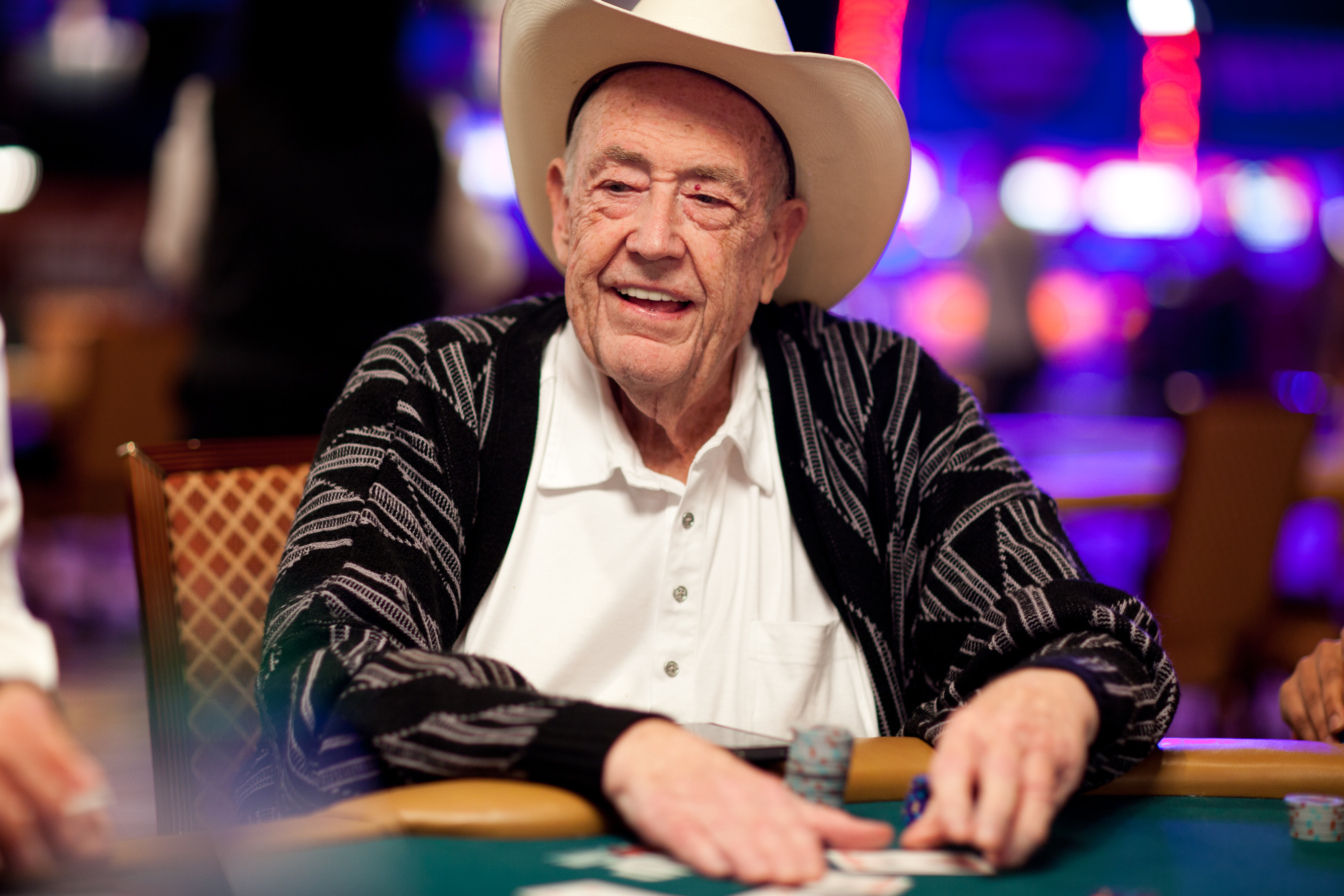 (IMAGE SOURCE: pokernews.com)
POKER
In the late 1800s, you could only play poker against unsavory characters like cowboys, hustlers, and sailors. These days, you don't have to worry about playing poker in a smoky saloon on the edge of the frontier, because poker can be played safely online for both money and for fun. Plus, there are numerous poker mobile apps that are readily available.
Once the internet became a household item, poker was one of the many niche industries that achieved overnight success. All you needed was an internet connection for instant access to an international pool of players on your favorite online poker room. The online poker boom attracted millions of new players on a global scale. According to a study by Christiansen Capital Advisors, between 2001 and 2004, online poker revenues soared from $82.7 million to $2.4 billion.
Online poker allowed beginners to improve by leaps and bounds. In a relatively short period of time, new players could quickly close the learning gap and become intermediate players. An old-school poker player like world champion Doyle Brunson gained experience playing on the rough and tumble Texas road circuit for two decades in the 1950s and 1960s before he achieved expert status. Yet, it only took a teenager from Norway, Annette 'Annette_15' Obrestad, less than six months of playing online poker every day to achieve expert status. Obrestad was still in high school when she was recognized by the international poker press as an online poker wunderkind.
(IMAGE SOURCE: newsweek.com)
CHESS
If you saw the recent film "Pawn Sacrifice," you know that Bobby Fischer (played by Tobey Maguire) had a mercurial personality. Let's face it; chess players are an eccentric bunch. They are not the most socially outgoing group of people, so it can be difficult to get a game going, especially a spontaneous game.
Artificial intelligence innovations finally gave chess enthusiasts someone they could compete against. Computer giant IBM created an artificial intelligence program named Deep Blue. In 1996, Deep Blue won its first match against world champion, Garry Kasparov.
The better you got as a chess player, the smaller the pool of people out there were willing to sit down against you. After chess software was widely distributed, it became much easier for the average person to both learn the game and improve in a short period of time. The learning curve has been accelerated due to the ability to play/study/learn whenever the player desires. Plus, the internet provided a wealth of information online in the form of strategy websites, forums, magazines, and a massive pool of instructional videos on YouTube.
Real-life chess requires you to sit still in a chair facing your opponent. In online or computer chess, you were no longer restricted to a chair… you could stand up, lie down, or play on a train or in a café. Playing chess online or against the computer provided you with more freedom and you were not stuck sitting in a very uncomfortable position.
(IMAGE SOURCE: tribofu.com)
EVOLUTION
In the modern era, artificial intelligence allows us to play a computerized opponent, so we no longer need an actual group of friends to physically be present in order to play games. As we entered the digital era, technology provided humans the ability to have connectivity to other humans all over the world. The internet ushered in a resurgence of favorite family board games like Scrabble. These days, most of our leisure time is spent using the internet in some capacity, so it's natural that we'd engage with our friends and peers playing our favorite games online.
The following two tabs change content below.
This is our company account which we use to bring our readers news and updates about great games on Kickstarter and exciting new gaming events that Gamesquest is involved in.
Latest posts by Games Quest (see all)
Comments
comments